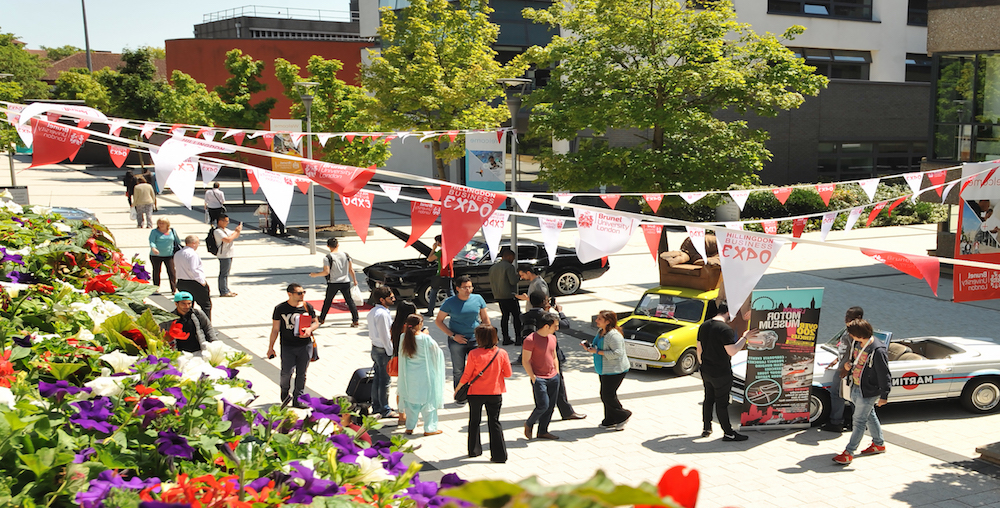 Now in its fourth year, the Hillingdon Business Expo 2018 will take place on Thursday 31 May in the Hamilton Building at Brunel University London.

Featuring:

Over 100 Hillingdon Businesses Exhibiting
Business Presentations and Advice Sessions
Free BBQ Lunch
Business Card Prize Draws
Complimentary Networking Drinks Reception
Over 1500 Attendees
and a lot more…

Perhaps the most striking feature of our Expo is that it is totally free for exhibitors and visitors. Indeed, it is the only B-2-B event of its kind in London and the Thames Valley that is free – made possible by the generosity of our corporate sponsors and the terrific support of the London Borough of Hillingdon and – of course – the University.

The day is an opportunity to network and build your business, to attend thematically curated business advice sessions and presentations, and to celebrate all that is great about doing business in the Borough.

Join us for London's brightest FREE business-to-business event.

 




 

Share this event: